Getting Started
To start working with Magnetic, you need to have a XUMM wallet. You can download XUMM wallet here.
Connecting your wallet​
On any page on Magnetic, if your wallet is not connected, you'll see a Connect button in the top right corner.

Scan the QR code (1) in your XUMM wallet or click on the link if you are using a mobile device (2).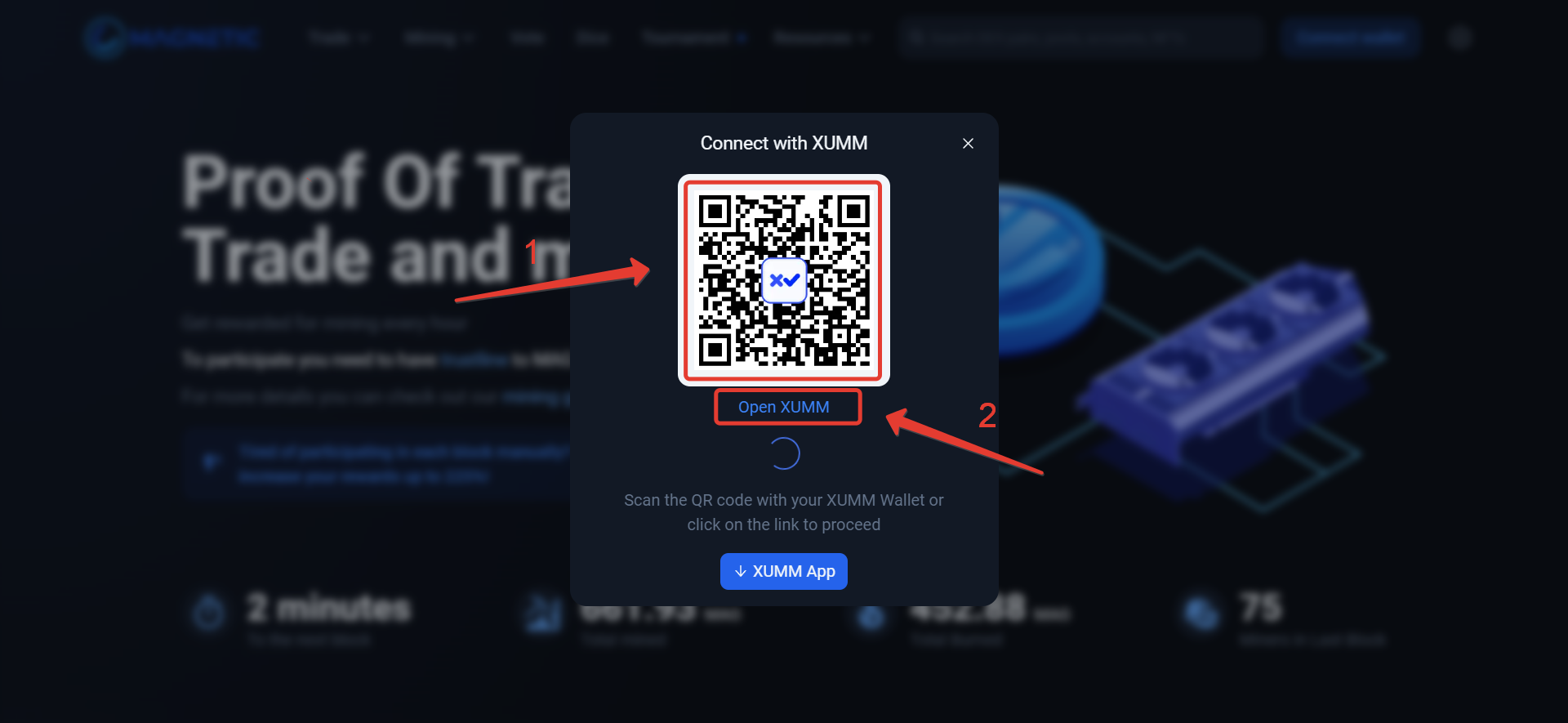 After you have scanned the QR code, wait until the authentication window closes. Once this happens, you will see your wallet address in the upper right corner.